4 Reasons Entrepreneurs Are Embracing Prototyping
4 Reasons Entrepreneurs Are Embracing Prototyping







by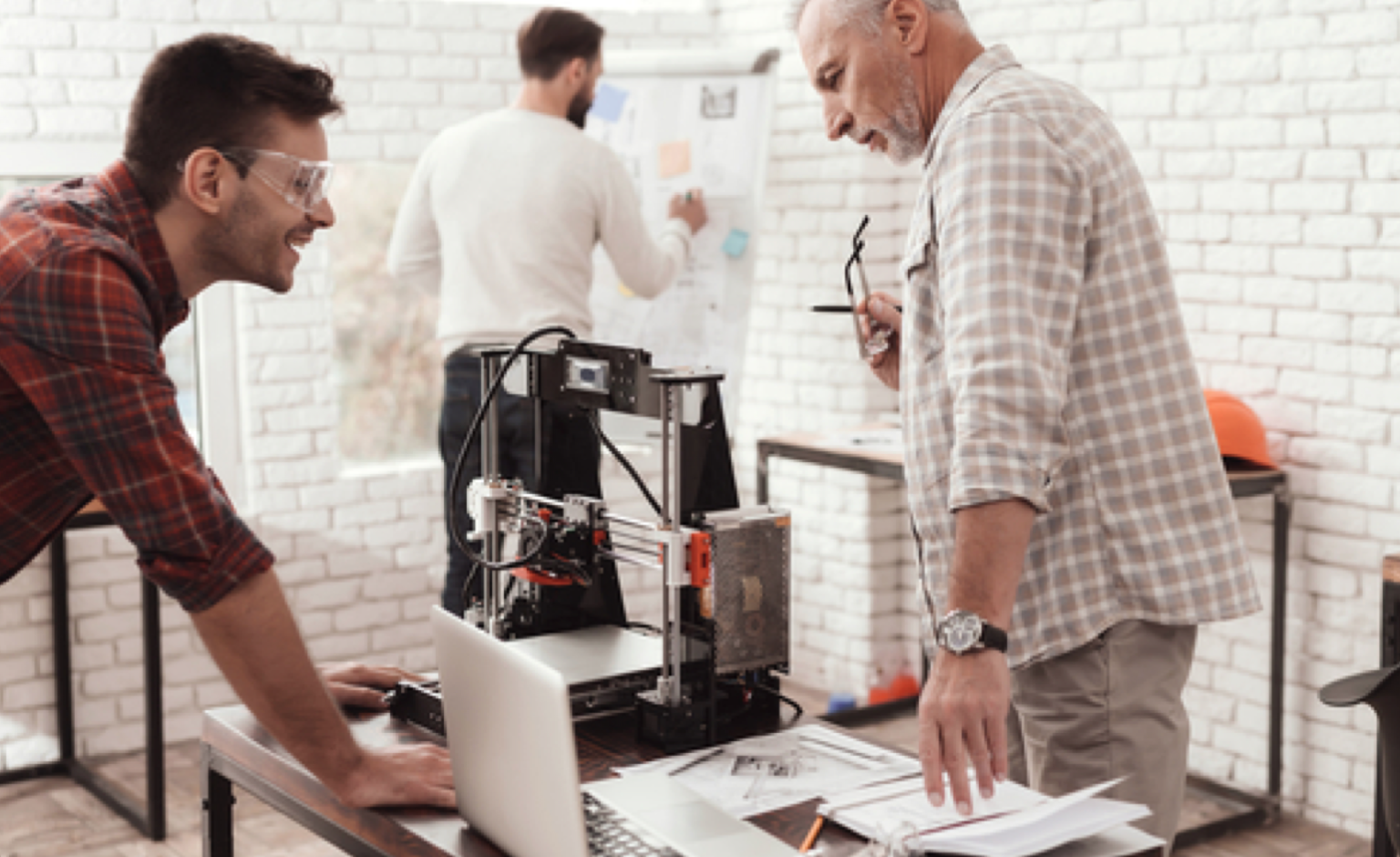 Woodworkers may soon no longer have to deal with cleaning up dust when using a router, thanks to a new invention hatched through prototyping. University of Wisconsin-Milwaukee (UWM) senior Maddie Frank and UWM Prototyping Center director Kyle Jansson recently shared an award from the Additive Manufacturing Group for using 3-D printing to create a telescoping device that sucks up sawdust as a router cuts through wood. The device was made possible by the university's Prototyping Center, which makes an array of traditional and cutting-edge production equipment such as 3-D printers, CAD software and plasma cutters available to local researchers and entrepreneurs. Frank and Jansson have filed a provisional patent for their invention and manufacturing method.
UWM's Prototyping Center embodies a trend that is sweeping throughout manufacturing. The global market for rapid prototyping is expanding at a compound annual growth rate of 12.91 percent and is on track to reach a value of $6.5139 billion by 2026, Transparency Market Research projects. Here's a look at four reasons why prototyping has become so popular among entrepreneurs.
1. Eliminating Design Flaws
One major benefit of prototyping is that it enables you to work out your design flaws before going into production. Most rapid prototyping now uses 3-D printing, which builds objects from a digital design. This allows engineers to adjust designs in virtual space, making it easy to modify an initial design in order to eliminate bugs. For instance, Polish company YLE Engineers faced the challenge of trying to build a bridge that had to be built on uneven terrain. This meant the bridge had to be built offsite before being moved to its eventual location, raising the risk of developing a design that wouldn't work in actual application. To solve this, YLE Engineers used a 3-D printer to develop multiple prototypes of the bridge, enabling them to test all possible design flaws in modular form and eliminate them prior to installation.
2. Testing Materials and Costs
Another advantage of prototyping is that it allows you to test out different materials and see how they affect your performance and costs. Three-dimensional printing allows manufacturers to use a wide range of materials, ranging from plastic, metal and wood to organic materials. In many cases, substituting a different type of material may improve performance or deliver comparable performance at a lower cost. For instance, o-ring supplier Apple Rubber offers o-rings in over 8,000 sizes made from a wide variety of different types of rubber. An aerospace manufacturer seeking an o-ring for an engine may wish to test out different materials such as Viton fluorocarbon, which has high temperature and chemical resistance properties that make it suitable for aircraft engines. Testing alternate materials in the prototype stage may also help find ways to cut costs. For example, FDM filaments cost approximately $25 per kilogram, whereas SLA resin or SLS powder costs $50 to $60 per kilogram, so when cost is the main consideration, going with FDM may be a more cost-efficient option.
3. Protecting Intellectual Property
Another valuable function of prototyping is protecting your intellectual property. While U.S. law does not technically require you to build a prototype before applying for a patent, it may still be beneficial for protecting your invention, explains patent attorney Eric Waltmire. To obtain a patent, you must describe your invention to the level of detail that someone skilled in your field could build a working model based on your patent application. Building a prototype helps you ensure that your idea is developed in sufficient detail to actually work. Additionally, during the process of building your prototype, you may find that you discover ways to improve your initial design. You can then decide whether your new innovations should also be patented. Without going through the process of building a prototype, you run the risk of submitting your initial design, only to find later that someone else has taken your original idea and improved upon it in ways you could have done had you built a prototype.
4. Test Marketing
Building a prototype also gives you an opportunity to test your product out on a small scale so you can get feedback on how to improve it before scaling up. Legendary marketer Ron Popeil, promoter of products such as the Showtime Rotisserie, says that before he launched an infomercial for a product, he always tested the first 250 models on actual consumers first, allowing them to use the product for 30 days. This helped him better understand what benefits would appeal to consumers, and it also provided valuable feedback on how to improve products. Popeil says he went through 12 versions of the Showtime Rotisserie before perfecting the product for full-scale production.
Building a prototype helps you to debug design flaws, optimize your materials and cut your production costs. It can also help you protect your intellectual property, as well as giving you an opportunity to test market your product. Starting with a prototype lays a strong foundation for successfully selling your invention.




by