How to Start a Business Selling Herbal Medicine?
How to Start a Business Selling Herbal Medicine?







by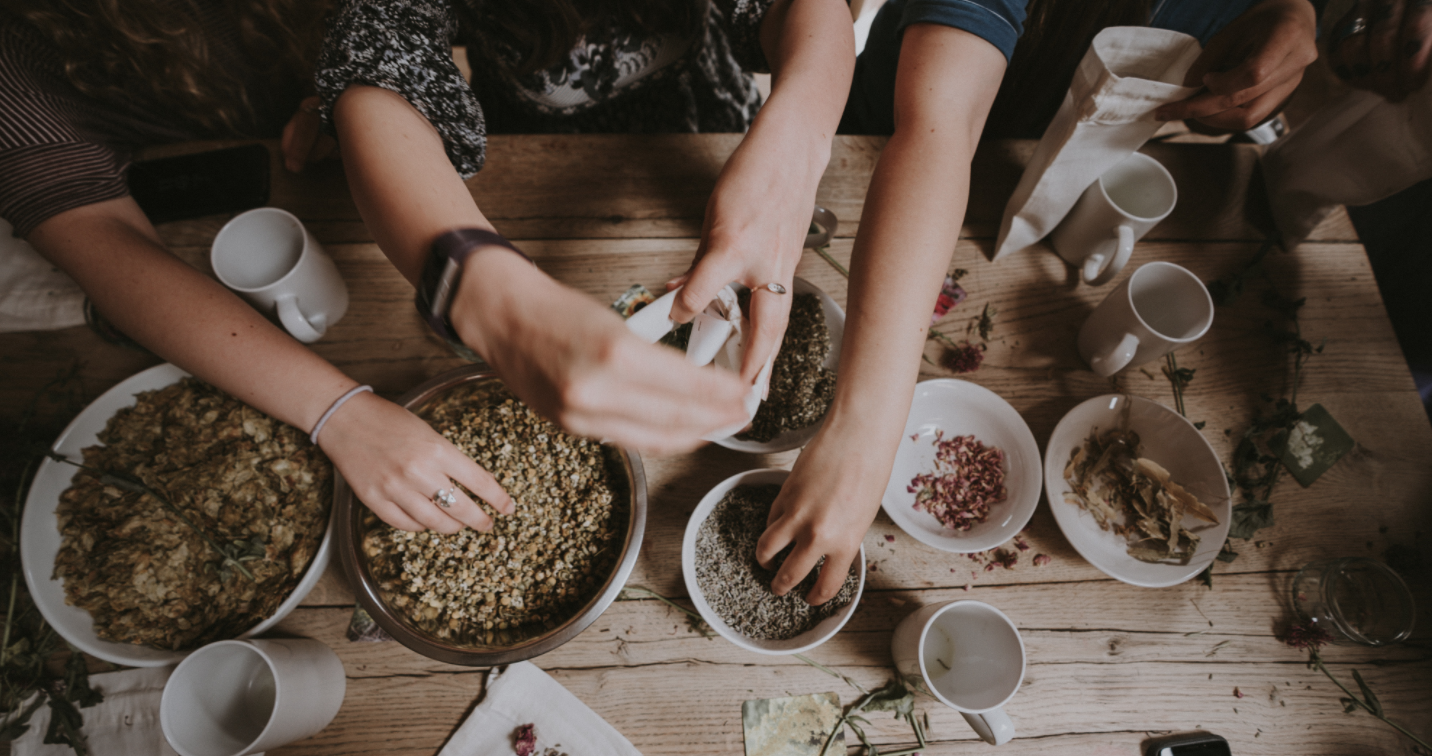 Sales of herbs or herbal medicinal products have grown significantly in recent years. Starting this business has great prospects. Why is that?

More and more people, especially from more developed countries, are starting to switch from conventional pharmacy to traditional or herbal medicine. Developing countries, on the other hand, have always used alternative natural remedies for lack of modern medicine.

Whether herbs and traditional medicine really help at the moment no one can say for sure, because there are very few modern scientific studies on the subject. The positive experience of people is what drives this business up a lot. But I won't owe much to what herbal medicine and herbs are. If you're interested, you can do a little research and or maybe you can visit the My Folk Medicine blog.

In this post, you will find everything you need to know before you start a business selling traditional herbal products and herbs.

Will You Find Yourself in This Business and Is It Right for You?
To start this type of business, you need to have prior knowledge in traditional medicine. You do not need degrees or certificates, but knowledge and experience with herbs. In fact, there are no generally recognized diplomas or certificates that make you a herbalist. In the USA, perhaps the American Herbalists Guild gives a more significant accreditation that has a certain standard.

Maybe a small hobby business in selling herbs is not a challenge, but if you want to do it more seriously, then things may not be that simple.

You need to do deep research and create a business model for the product, the price, the promotion, and distribution. And let's not forget the competition. Planning and research are some of the key factors for a successful business, so take your time and don't rush.

What Should You Think About and Pay Attention To?
When planning any business, you need to create (or adopt) a business model. This includes making some important decisions that will guide you in achieving your goal. A herb selling business requires you to consider the following:
Do You Want to Grow or Just Sell Herbs?
First, you need to decide whether to grow or purchase herbs from wholesale distributors and then resell them.

Growing herbs has a higher cost, but you have more control over the quality of the herbs and have a bigger margin. The biggest costs, in this case, are:
Renting or buying land (this does not apply if you already own your own land).
Agricultural machinery also accounts for much of the cost.
Seedlings and fertilizers take up less space but are no less important.
Irrigation water.
Winter heating time.
If you have workers, their salary.
The time spent growing herbs instead of looking for customers on the same and expanding the market.
Required licenses for growing and gardening of herbs.
Plant cultivation may have higher costs, labor, and patience, but at the cost of that, you can get the high quality of the plants on which you can build your own brand. In this industry, quality is one of the crucial factors for buying.

If you decide to buy herbs from another breeder and resell them or make natural herbal products from them, you will probably spend less but you will not have quality control.

In that case, you can start the business much faster and do not need any special preparations.
You can use the time spent in the garden, which in this case is proverbial, to search and cultivate customers and new markets for herbs. Or you will spend time on the preparation of herbal products such as creams, lotions, oils, soaps, etc.
Wholesale or Retail?
If you decide to grow herbs depending on your production capacity, you have the opportunity to sell wholesale. In that case, your market would be retailers and pharmaceutical companies. Here I would like to mention that the pharmacy in the production uses large quantities of herbs that are part of modern medicines.

Retail is ok too. Most likely, you will have an advantage in the price before those who decided to buy instead of growing.

The second option, or if you decide to buy already grown herbs from a wholesale distributor, is more likely to be a retailer. There may be a wholesale option in the case when you produce ready-made herbal products, but retailing is still a more obvious option.

Retail buyers would be people who are interested in alternative solutions. It will most likely be people who previously had a positive experience in the use of natural products and herbs or simply want to avoid modern products that contain chemicals.

Brick-and-Mortar or Online Shop? Or Both?
The local store has costs for:
Rent or purchase of space in which the store will be located.
Withdrawal of special permits, licenses, and documentation for opening it. (in some countries this may be a real burden).
Plant storage equipment and supplies.
Taxes
The online sales option has lower operating costs. To sell herbs on your own website you need:
Costs for making that page, domain, and hosting.
Marketing costs to make the site marketable.
Time and patience until you start selling.
If you want a faster result, you can sell on Amazon or similar platforms. Of course, in this case, the profit would be lower due to the percentage that the platform takes.
The Name of the Business and Marketing
The name of the business is very important, so choose it carefully. If you choose a web store, be careful to find a domain that matches that name.

Do not use "cure" or "treatment" in any marketing campaign. The FDA has strict rules in this area. If you browse the Internet, you will notice that the product description or marketing campaign uses indirect terms such as "products that will support your immunity" or "maintain the health of your bones" or something similar. Do a little research on this topic or find someone to do it for you because marketing is a deep matter that requires knowledge and experience.
Legal Entity for Starting a Business
Each country has special rules that you must follow to start a business. Such are obtaining certain licenses and permits, registration for taxes, food regulations, opening a bank account, certain insurances, company registration, and other technical matters required by a particular state.

You must know and fulfill these requirements before even starting to think about opening the business.

Final Words
Starting a herbal medicine business is really promising, but you need to have a really good business model, because things can become really challenging.

You can't start this business unless you have previous knowledge and experience in traditional medicine. True success requires an equal love of herbs and educating people about the benefits from them. As well as love for making profit.

Make the right decisions, be patient, and you may be able to build a brand that stands out and can be scaled.





by