Your Guide to the Best Laptops for Engineering Students
Your Guide to the Best Laptops for Engineering Students







by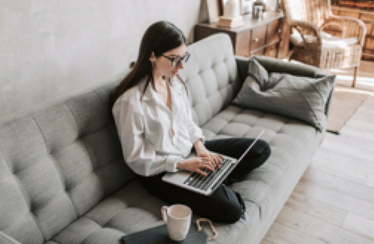 Laptops have become an essential item on back to school lists everywhere. As our society's need for connectivity stays on the incline, the tech industry grows.
For college students, investing in quality technology for educational support is a must. Engineering students, in particular, need a lot of features to help them get their work done.
It can be overwhelming deciding which are the best laptops for engineering students. New devices enter the market and upset long-standing trends all the time. A lot of people are hesitant to get rid of their old devices too.
Read on for a quick guide to the best laptops to get you closer to choosing the one for you.
Essential Engineering Laptop Specs
Engineering students run a lot of data-intensive programs and have to multitask often. When searching for that perfect device, there are a few features you'll need to succeed.
Many assignments call for 3D modeling or video rendering. Students have to download software like CAD, MATLAB, Solid Works, and much more to do so. The best laptops will have at least a 2GB DDR3 dedicated graphics card to support these efforts.
Even more important than graphics, these students need fast processors and big displays. Computers running Intel Core i5 chips should be the standard if you're in engineering. Also, any display that's less than 13 inches will be a waste of your time.
Students go in and out of classes all throughout the day. Having to seek out an outlet to charge your laptop can be tedious and almost impossible on busy campuses. Laptops need at least 5 hours of standalone battery life to support an engineer's needs.
Below are some of the best laptops on the market right now that engineering students can choose from.
Dell XPS 15
Dell is known for putting out consistent, quality products. This is all the same with their XPS 15 laptop model.
With a stunning 15.6 inch display, the XPS 15 is a strong contender. This device runs on an Intel Core i7 processor and has a powerful 4GB NVIDIA GeForce GTX graphics card.
Dell also included their InfinityEdge display creating a sleek and borderless design. This is great for those who want all the power they can get in a beautiful package.
You also have the option to have up to 32 GB of RAM, giving you endless space to multitask and get the hard work done.
Lenovo ThinkPad E15
The Lenovo brand is synonymous with productivity and ease of use. As the current top PC seller in the world, their devices are almost guaranteed to meet or exceed your needs. Lenovo should be high on your list of sellers to choose from.
ThinkPads have become a staple in classrooms across the country, and for good reason. The E15 model touts 10th generation Intel Core processing and AMD Radeon RX graphics. This makes it a true powerhouse of an option.
You can also choose to have up to 1 TB in PCIe SSD and up to 16 GB of RAM with this laptop. The more storage and memory you can have access to, the better.
MacBook Pro
Contrary to popular belief, there are MacBooks out there for engineering students. Beyond a few compatibility hiccups, most Pro models can keep up with the highest quality PCs.
The Windows operating system, luckily, can be downloaded and run from Mac products. So there's nothing to worry about, even with programs that need Windows to run.
Recent makes of the Pro also include Apple's M1 processing chip. Intel Core processing is still available as an option, but the M1 chip is powerful enough on its own. It helps boost the device's existing graphics power, leaving nothing to the imagination.
Your storage options with Pro models are also nothing to scoff at. Apple has model options with a range of 2-8 TB of storage and up to 16 GB of RAM.
Not too shabby for the brand everyone loves to hate.
Asus Zephyrus G14
If higher price tags don't scare you away, the Asus Zephyrus G14 is more than worth your consideration.
Like some other devices on this list, this laptop comes with a high resolution FHD display and 16 GB of RAM to work with. This plus its 1 TB PCIe SSD makes the G14 a true engineer's taskmaster.
What sets the G14 apart is its suped up AMD Ryzen 9 4900HS processor chip. Coming in at 7nm but still holding 8 cores, this processor leaves a lot of Intel Core chips in the dust.
This device also makes use of a dedicated NVIDIA RTX 2060 graphics card. Combined with a crispy 1080p resolution, running engineering software will be a breeze.
As if you weren't already sold, the G14 weighs only 3.5 pounds, so you don't have to break your back just to take notes in class.
Dell G5 15
Dell makes another big splash on this list with it G5 15 laptop model.
This device is categorized as a gaming laptop.
So you may be wondering, why is this in a guide to the best laptops for engineering students? The answer is actually quite simple.
The clarity and resolution of the graphics in gaming laptops are ideal for engineers too. The software you'll have to run will look way better on a machine designed for intense graphics. This gives you a more whole experience when you're getting work done.
On top of this, the G5 15's NVIDIA GeForce RTX graphics card has the Max-Q design making it a lot less bulky than most gaming computers. The laptop's dual-fan cooling also works to your benefit. With this, you're less likely to deal with overheating.
Microsoft Surface Pro 7
We're going back on our word a tad bit here, but it's definitely worth it! This device may only have a 12.3″ display, but what you can do with it exceeds its screen size.
The Microsoft Surface Pro 7 is not a laptop. It's a lot more than that. Microsoft has taken the dual use of a tablet-laptop to another level.
This 1.7 pound device comes with a kickstand and a removable keyboard that doubles as a screen cover. It also boasts up to 16GB of RAM, so it's still capable of handling your heavy workload.
Processing also isn't a problem here. Although the device is lightweight, it packs a punch with its 10th Gen Intel Core processing. You get a lot of bang for your buck with this laptop.
Since this doubles as a tablet, you can also draw on the screen using the Microsoft Surface Pen. This is a fantastic option for engineers who like to get up close and personal with their work.
Lenovo Legion Y740
Rounding out our list is another gaming laptop, this time from Lenovo. The Y740 is model is jam packed with the latest upgrades and tech to make your computing experience fun.
This device has all of the essentials we mentioned before and then some. The 15.6″ display works well with NVIDIA's GeForce graphics, and even moreso as this model's chip ranges from 6-8 GB.
The Legion Y740 screen is anti-glare and is supported by Dolby Vision. The keyboard is RGB backlit, and happens to be water-resistant. So when you have jitters and spill coffee on the keyboard during all-nighters, you don't have to worry about eye strain or your system shorting out.
Its 16 GB memory system and 1 TB hard drive are essential laptop specs for engineering students. Not to mention, certain versions of this model have a second 256 or 512 GB SSD hard drive for even more storage.
All versions of this laptop model run 9th Gen Intel Core processing and either the Windows 10 Home or Pro 64 OS. So it's safe to say you're in good hands.
If you're on a tight budget or just want to save some cash, Lenovo has amazing end-of-year savings on laptops to take advantage of. You can check out the Legion Y740 and their ThinkPad E15 while you're there.
Choose One of the Best Laptops for Engineering Students
Now that you've seen the best laptops for engineering students, it's up to you to make the final decision.
Will you prioritize graphics or processing speeds? Is the price tag a non-issue or are you working with a tight budget? What's best if you need a lot of storage, but already have back problems from your bulky and outdated laptop?
After reading this guide, we hope you have enough solid options so there is no trade-off for what you really need. Check out our blog for answers to your other tech-related questions and more!





by