How to Make and Add Thumbnails For IGTV Videos
How to Make and Add Thumbnails For IGTV Videos







by

We all know how important it is to have a YouTube video thumbnail. They are the most important aspect of loading up a video to the platform. Well, Instagram is no different. Having a great IGTV video thumbnail is essential if you really want people to watch your video. That is why you uploaded it, right? Well, today, I am going to show you how you can upload your thumbnail for your IGTV video.
Making Thumbnails for IGTV Videos
If you don't already have a square image for your thumbnail, it has to be 1080 x 1080 pixels. However, whatever image you have available will be automatically resized to fit the right dimensions.
You can also make a thumbnail for your IGTV image on Canva.com You can also get images from a site such as Yay Images, Shutterstock or Big Stock.
Here is the thumbnail that we have used for Enchanting Woman on IGTV…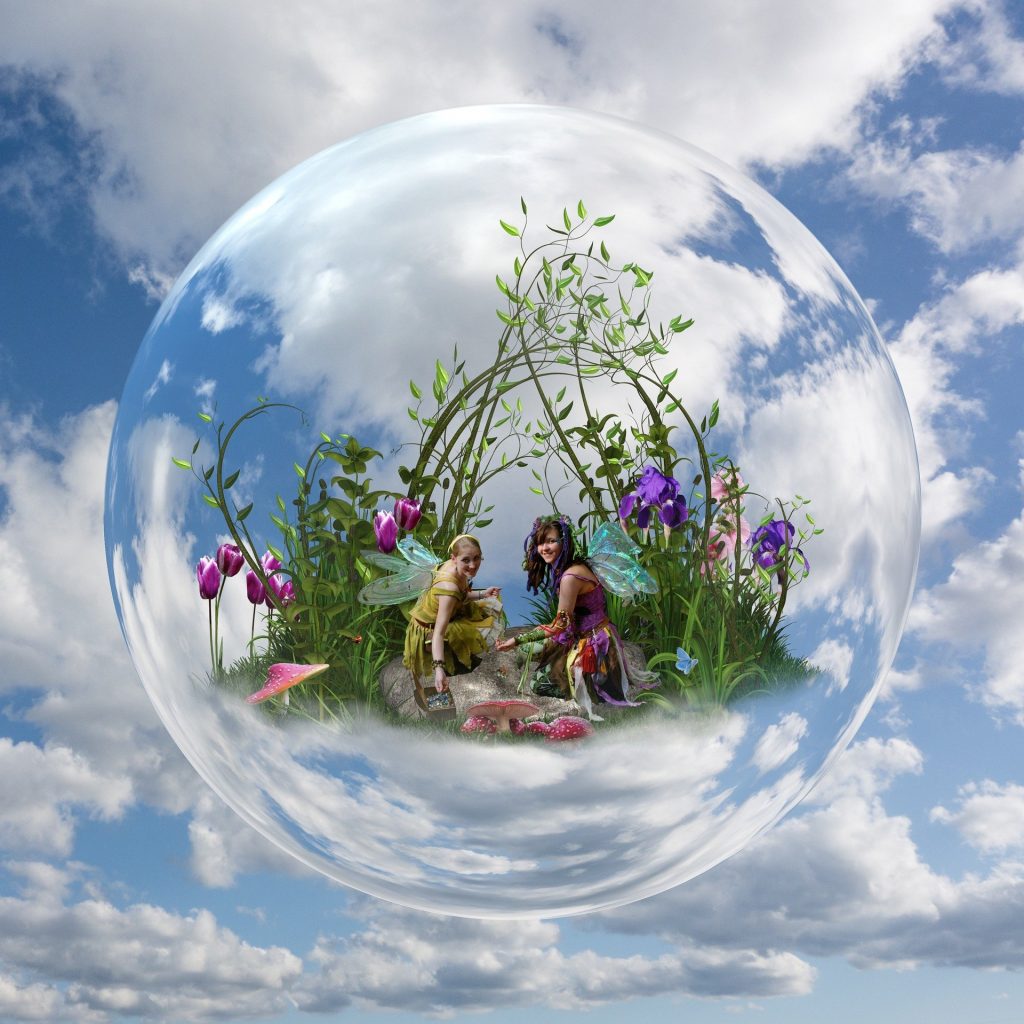 How to Add Your Thumbnails to the Videos
Firstly, you need to use a video editing software. Personally, I use Camtasia, but any video editing software will suffice.
Open a new project window and add your thumbnail and your video into the video
Next drag the thumbnail down to the start of your video timeline
Now drag the video down and make sure it starts immediately after the thumbnail has appeared.
Now click Export in the top right corner of the Camtasia window

Follow the prompts and then hit Finish.
Wait for your video to render. The time it takes to render depends on the length of the video.
How to Upload Your Video to IGTV
When it comes to uploading your video to IGTV, you need to follow these steps.
When you are logged in to Instagram, you need to click your profile.
Then click IGTV
Now click Upload and upload your video to IGTV
Once you have finished uploading your video and completed the information, you can click Post.
Now you have finished uploading your first video to IGTV. Congratulations!
Here is what your video will look like on your IGTV tab.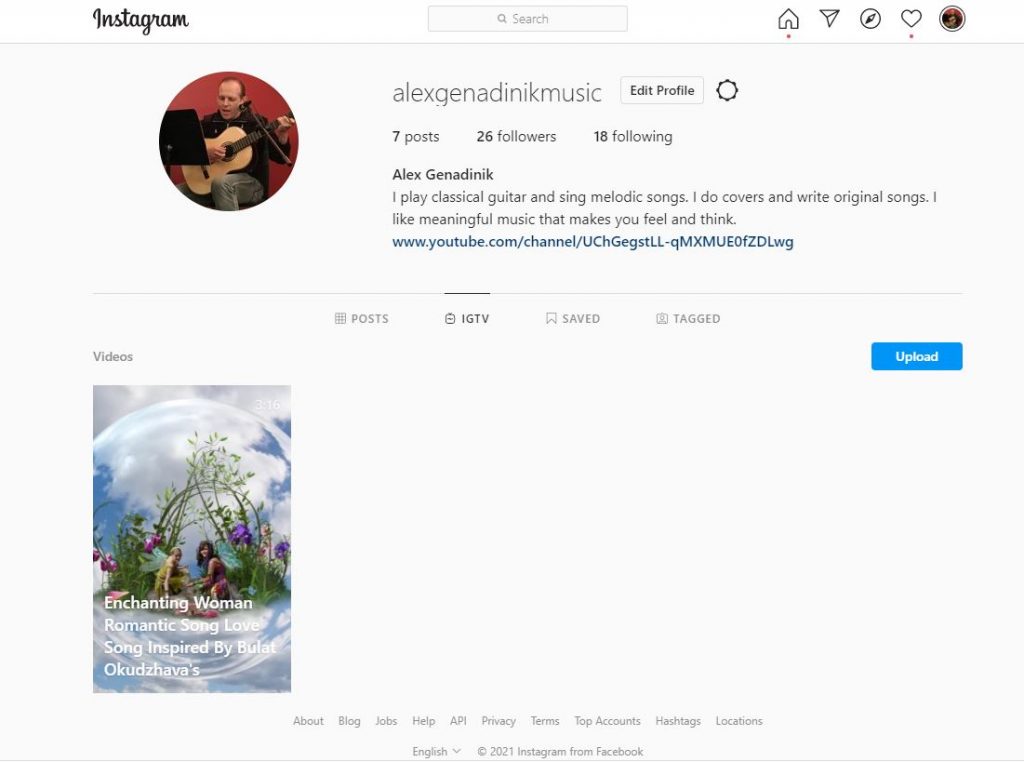 Here is what your posts page will look like with the new video…
As you will see in the image immediately above, the IGTV post is the one in the top left corner.
Follow Alex on Instagram
If you enjoy Alex's music, why not follow him on Instagram? You can find his Instagram profile here. All of Alex's songs will be uploaded to Instagram over time.
Thank you for reading this post. If you have any more time today, you are welcome to listen to Alex's song, Enchanting Woman here…




by